Ticket & Box Office Information
Main Content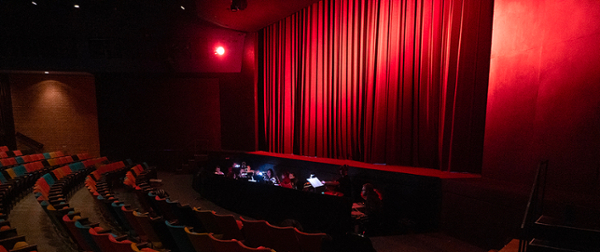 Getting Tickets is Easy!
Box Office services for SIU Theater are provided by the SIU Arena Ticket Office.
Tickets are available by phone, online, in person or by mail. Some fees apply:
By phone at 618-453-6000
Online - Click here.
In person at SIU Arena or McLeod Theater box office, Mon.-Fri., noon-4:30 p.m. when the University is in session.
By mail to: SIU Ticket Office, Lingle Hall - Mail Code 6620, 1490 Douglas Drive, Carbondale, IL, 62901
Ticket Prices:
Subscription Series (4 Shows):
Adults & Seniors: $70
Seniors: $65
Students & Children: $28
Individual Tickets:
Adults: $20
Seniors: $18
Students: $8
Group Pricing:
Special prices are available for groups of 10 or more.
Group prices are available ONLY on regular full-priced individual adult tickets.
10-19 persons take 10% off
20-29 persons take 20% off
30+ persons take 30% off
*Group prices are not available online.