Audition Information
Main Content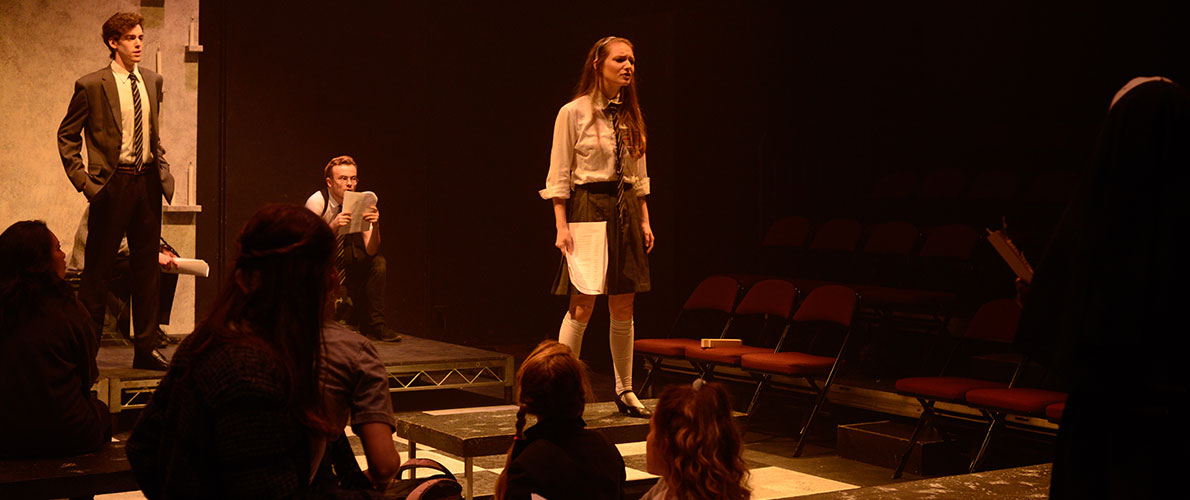 SIU Theater Season Auditions
SIU Theater season auditions are typically held in the McLeod Theater from 7–10 p.m. on the Wednesday and Thursday (sometimes Friday) of the first week of the fall and spring semester unless otherwise noted. Auditions are open to all theater majors, non-theater majors and members of the community. Actors from all cultures are encouraged to audition. Generally two short, contrasting monologues, one comic, one dramatic are required. The total combined time for the audition is 90 seconds. Callbacks are scheduled for each production separately. Actors may sign in at the location 30 minutes prior to the start of the auditions.
Shows and Audition Dates:
Current Season show are currently cast. Please check back regularly for upcoming auditions.